Hybrid cars, in recent years, have been growing into a bigger and more important part of the vehicle. With a hard-to-resist level of fuel efficiency, more and more drivers in Reno and Sparks are being drawn to market's expanding list of hybrid cars.
One of the emerging stars of that vehicle lineup? The Hyundai Ioniq.
Available as a gasoline engine/electric model as well as a plug-in hybrid, the Ioniq combines the efficiency hybrid that Gardnerville drivers want with Hyundai's standard of feature-rich vehicles with reasonable price tags.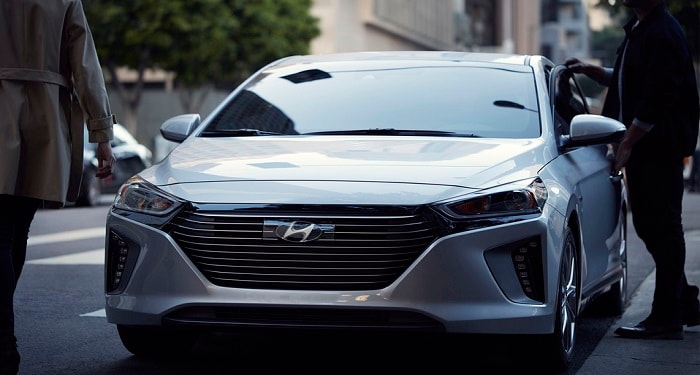 ​
Top-Tier Efficiency Paired with Excellent Features
If great gas mileage is your number one requisite, the new Ioniq won't disappoint. Its hybrid model can deliver up to 55 miles per gallon on city streets with 54 miles per gallons on highways. Ioniq plug-in models can likewise deliver up to 52 miles per gallon, on top of its electric battery range.
The best part? The new Ioniq can also come equipped with a range of great features that include everything from Apple CarPlay/Android Auto to safety technology like automatic emergency braking, smart cruise control, lane-keep assist, and more. With a range of different trims available, there's an Ioniq model for almost every kind of driver.
​
Learn More About Our New Ioniq Options Today
If the Hyundai Ioniq sounds like the sort of car you'd like to drive in South Lake Tahoe, consider visiting us at Carson Car Center Hyundai in Carson City, NV. We'd love the opportunity to tell you more about everything our new Hyundai inventory has to offer.